Friday, November 18, 2011
Thursday, November 17, 2011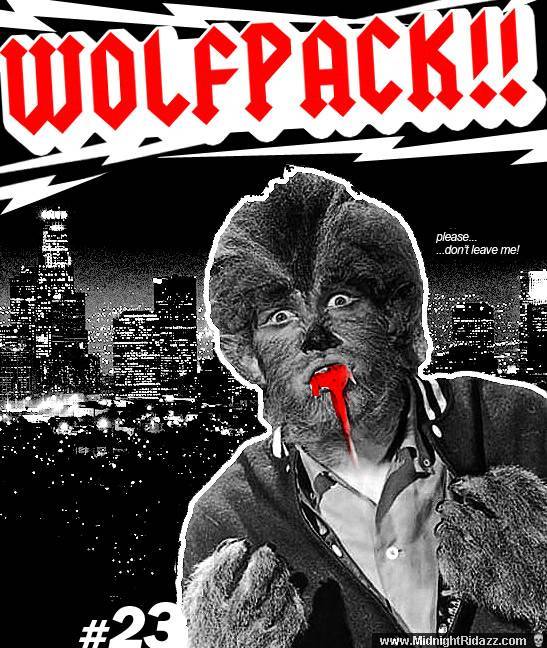 Hard to believe that this is our 5th Annual ALL CITY CENTURY.

MEET: SUNSET AND FOUNTAIN
START: 10PM SHARP (show up at 9:30 and review the route)

100 Miles to celebrate 5 years of weekly Los Angeles Street ASSAULT We've hit just about every street in EVERY corner of Los Angeles County and on this night we will take this superior experience and knowledge of LA and bring the pain. The route will cover some of LA's BEST downhills.... which of course means... you know the deal.

WOLFPACK HUSTLE BRING IT:

HELMETS
LIGHTS
THORN RESISTANT TIRES
YOUR HUSTLE
DTLA Messenger (Jimmy Lizama) has a message for you!
Everyone get ready for the biggest Alley Cat of the Year.....Messenger Style!
This year's Cranksgiving will be in loving memory of our fallen soldier Melissa (Ride in Paradise)
U-lock Mob, EPC & DTLA Messengers invites everyone to our 11th Annual Cranksgiving Benefit Race!
We've been doing this Messenger Style Alleycat race for the past ten years and every year it just keeps getting bigger and better. The format will basically be the same with
...
slight changes.

FREE Registration @ 5:30p
Start at Orange20
Finish at Orange20

Race Starts @ 7:30p

Racers will be required to bring a bag and u-lock and $ for purchasing items at given grocery stores. To be accounted for, racers MUST check in at the finish line with all items on manifests and a receipt for each.

All food is donated to Para Los Niños, and then distributed to local families in need. Come support an awesome race for an awesome cause!

Afteryparty behind Orange20!